Glass

&

Glazing
Haynes Glass specialise in the supply and install of new glass, table tops, cat doors (installed to glass), double glazing and safety glass.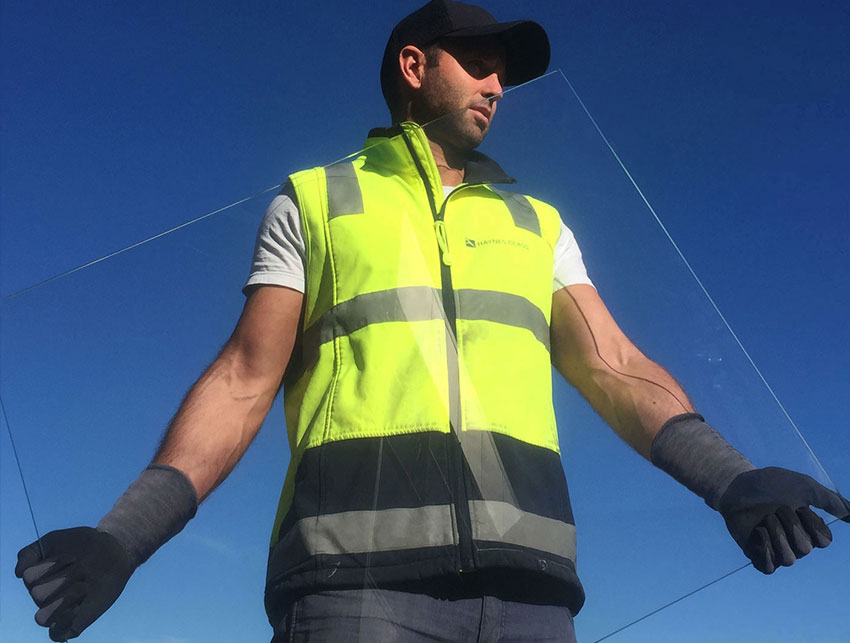 glazing
New

Glazing

We operate an Auckland wide glazing service installing new windows, shop fronts and door panels. We can deliver glass to site for DIY installations or even install them to your frames in our factory. We stock and supply a wide range of glass types from 2mm - 12.76mm thickness in clear, obscure, frosted and opalescent. These come in standard, laminated or toughened for safety. Specialty glass like fire-rated robax is available on request.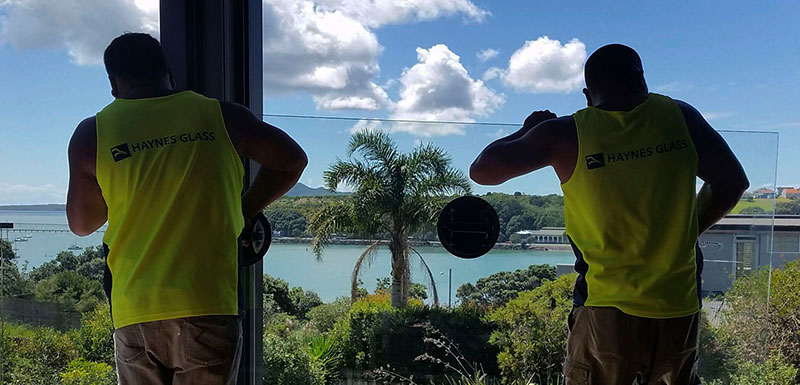 Table

Tops

A glass table top on a nicely finished surface can really enhance its sophistication and style. Glass is commonly used for dining room tables, coffee tables, TV cabinets, side tables, shelves and bedside tables. We offer a range of styles and shapes from simple circles and rectangles to more complex ovals and unusal shapes. We can cut your table top to size from your drawings or provide a no obligation on site measure and quote.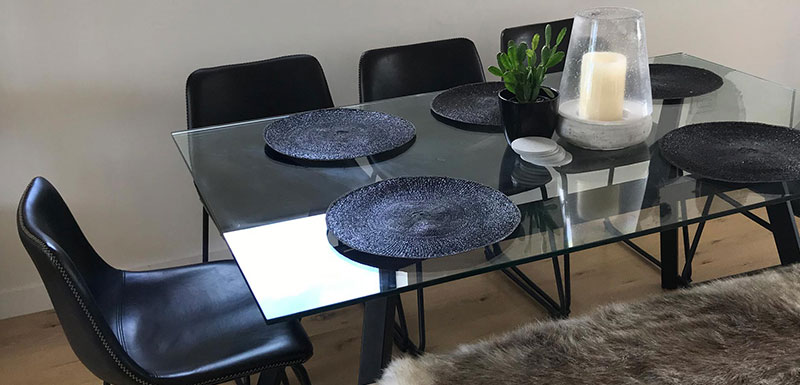 Cat

Doors

Offer your pet the freedom to come and go as he/she pleases by installing a new cat (or small dog) door. We can install a new door into your existing glass doors or incorporate them into new ones. If the panel is safety glass we manufacture a new piece of glass with a pre cut hole. This process takes a couple of extra days, but allows for much more flexibilty in glass size. If you already have a cat door, then we can install that for you too.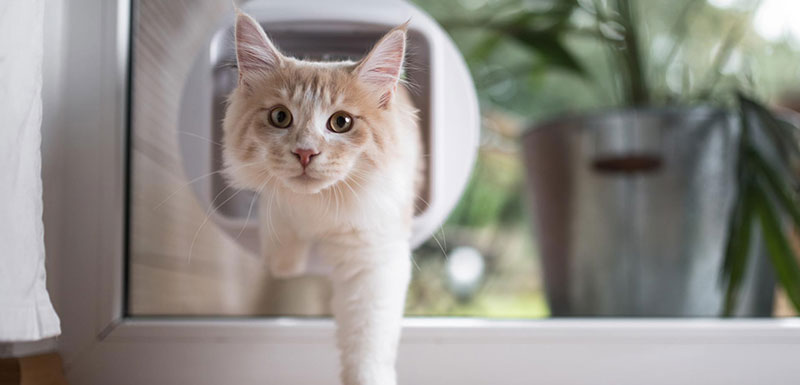 Broken Glass

Replacement

We offer an emergengy glazing and broken window replacement service within the Greater Auckland region. Haynes can provide regular or safety glass options in a range of clear and obscure styles. These translucent styles are ideal for privacy and include sandblasted, mistlite (frosted), tinted, reflective, opalescent, reeded (fluted) and stippolite. We will board up and secure the window if it requires a small wait for safety glass to be processed.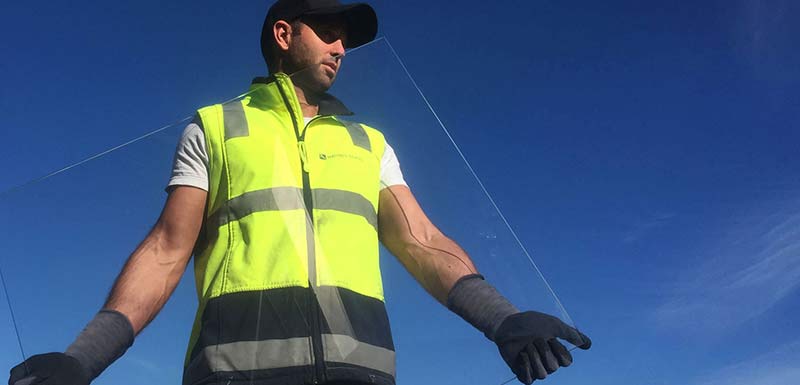 faq
Frequently Asked
Questions
What is the best way to book a reglaze, table top or new cat door?
The fastest and easiest way to get someone around to fix a broken window or cat door is to call us up on 0800 580 680 between 8am and 4pm. We will get you a quote over the phone and can make a booking there and then. For table tops, contact us with your sizes and let us know if a template or shape is required. We will give you an estimate and give advice as to which type of glass is most suitable.
What shapes can you cut for a table top?
We can cut most geometric shapes and patterns or round corners on the glass. The best thing to do in the case of a more complex pattern is to bring in a cardboard or mdf template for us to make the shape to.
Can you just supply the glass?
Yes, we can supply glass cut to size and have it ready for you to pick up from our factory. We also offer a delivery service for the Auckland area at a good price.
I'm not sure if I need safety glass. How can I find out?
For broken glass, an easy way to tell is in the way it has shattered. Toughened glass shatters into many tiny little pieces. Laminated glass will break into shards but generally stay held together by the clear inner film. Ordinary glass breaks into shards and will fall from the frame. Unbroken safety glass around the house will normally have a safety glass stamp. If you are still unsure or have new windows or doors to be glazed, simply let us know the size and location in the house and we will advise over the phone or via email (bathroom windows almost always require safety glass).
What brands of cat door do you install?
We usually install 'Catwalk' brand, but can also supply and install your own. There are three common sizes available. From small cats through to small dogs. For more information on the cat doors visit: www.catwalk-petdoors.com
Can you cut holes or install a cat door into an existing piece of glass?
We can cut holes into existing class for cat doors, provided the glass isn't safety glass. While we have an very high success rate with cutting holes into existing glass, we take 'all care, no responsibility' for the existing glass breaking.
Free on-site measure and quote in Auckland